WALT DISNEY WORLD® RESORT
Check out some cool info:
Customize your Walt Disney World vacation in Orlando, FL by selecting the ticket options that best match your budget, needs and preferences. Pay for only what's important to you. Select tickets for any length of time from 1 to 10 days. And pack them all with Walt Disney World fun. Disney Base, Park Hopper and Park Hopper PLUS ticket options make it easy for you to customize your vacation just the way you like.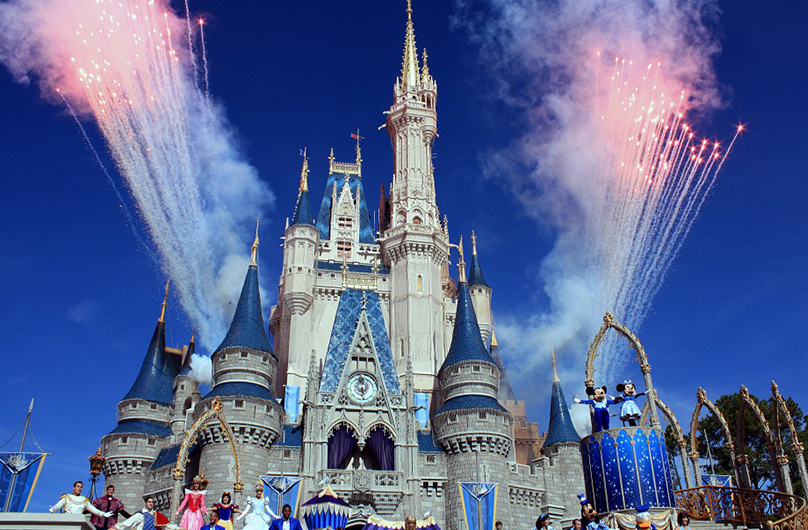 Disney World's Magic Kingdom is the world's favorite place to vacation with the family. The Magic Kingdom has magic, adventure and a world filled with wonder for all ages. Meet Ariel from The Little Mermaid where she'll make you a part of her world as she shows you her gadgets and gizmos galore. Let the kids discover the art of pirating and sword fighting as Captain Jack Sparrow seeks new crew members! And let's not forget the magical pixie dust as you step through a magical portal to join Tinker Bell in Pixie Hollow for a magical adventure! The magic and adventures you make are all up to you and your imagination!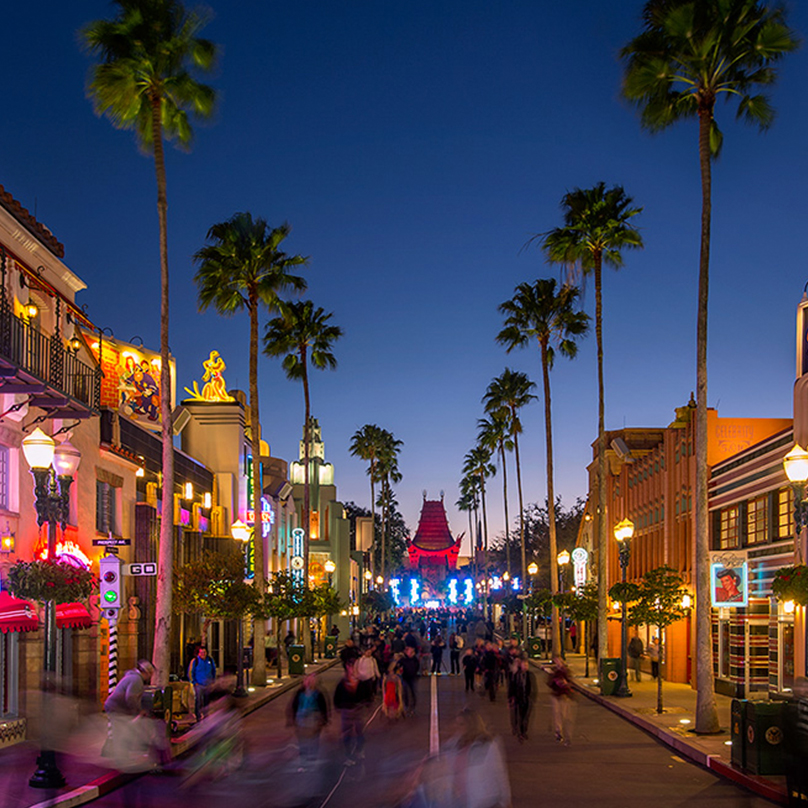 Disney's Hollywood Studios has the perfect attraction for the thrill seeker in your group! Enter the Twilight Zone Tower of Terror – an elevator-themed ride that will take you into another dimension of sight and sound where you'll be launched upward into darkness. You'll tour the Hollywood Tower Hotel, once popular amongst Tinseltown's rich and famous until a mysterious incident forced its closure in 1939. Will you make it back or will you too become a permanent resident of the Twilight Zone? Or race through the freeways of Los Angeles in a super-stretch limo rockin' out to the tunes of Aerosmith heading to a big concert. Once inside the limo, hold on tight as you take off at 60 miles per hour, maneuvering through LA city traffic on this thrilling roller coaster ride! Will you make it on time?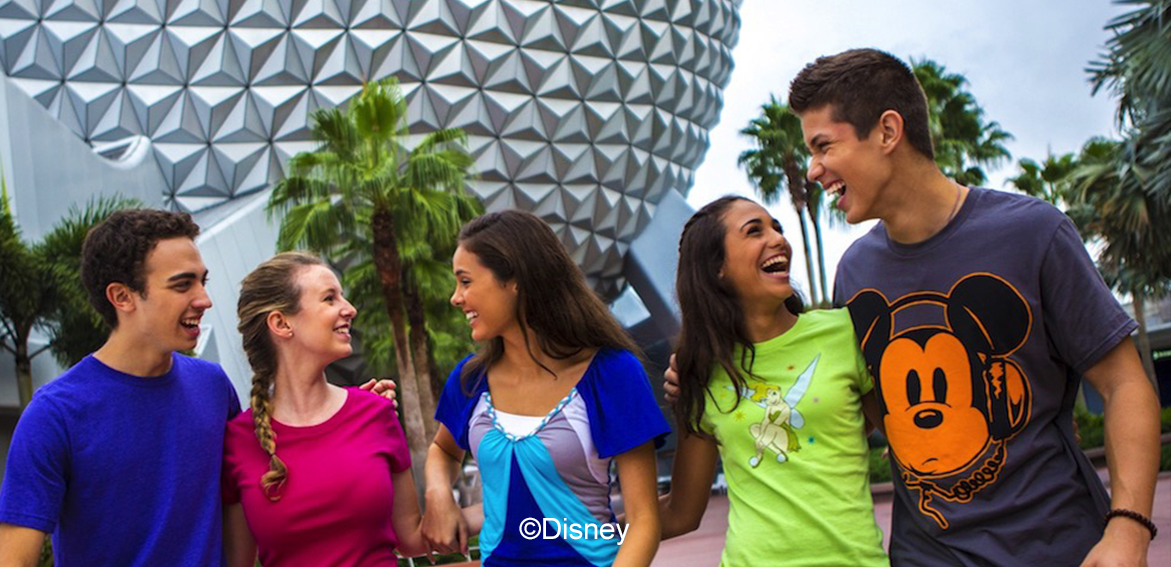 Epcot is a remarkable Disney theme park. You'll discover fantastic realms from across the globe, wonders from beneath the sea, and visions from tomorrow.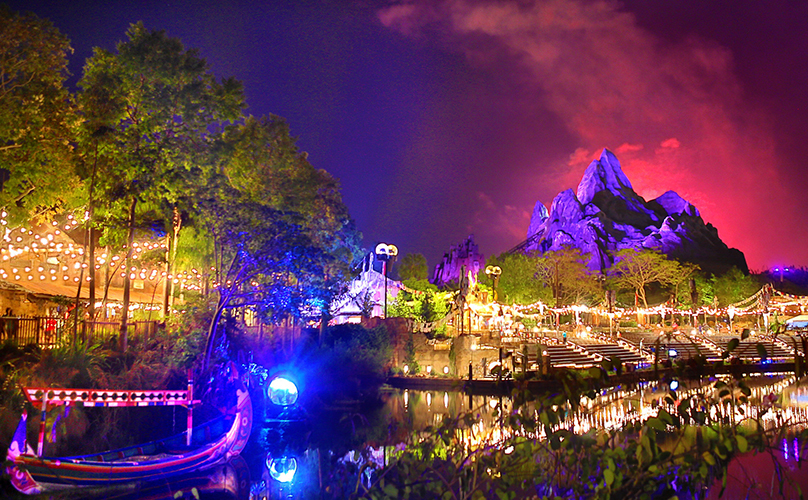 For the thrill seeker in you, Animal Kingdom has some attractions that will make your day. If you love all things concerning dinosaurs, then make your way over to Dinosaur, a thrilling prehistoric adventure to save a dinosaur from extinction! You'll travel back in time on a joyride into the Dinosaur age where you'll go on a secret mission rescue an Iguanodon from extinction. Will you complete your mission and escape the dangers, or will you too become extinct like the dinosaurs? Or discover that It's Tough to be a Bug, an exciting 3D film and live show inspired by the film, A Bug's Life. Here, you'll become an honorary bug and with the help of Flik, you'll get to see the world from a bug's point of view. You'll don a pair of special "bug eye" glasses where you'll be able to watch the 3D film and live show on survival techniques of bugs. This incredible attraction showcases how valuable insects are to our lives!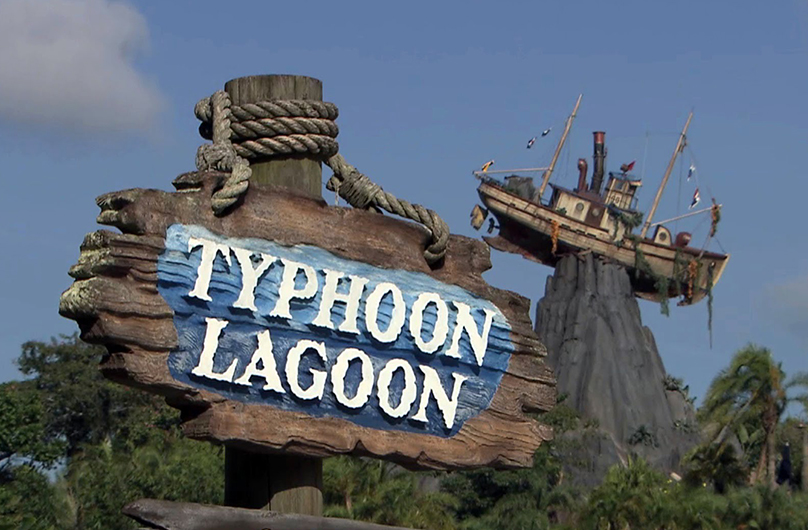 Disney World Typhoon Lagoon Tickets
Discover a wild island paradise at Disney's Typhoon Lagoon in Orlando. Disney legend has it that a furious storm once roared across the sea, hurling surfboards into trees, blowing small boats through roofs and impaling a shrimp boat on a peak of a great volcanic mountain. Left in the typhoon's wake was a water park filled with twisting tides, roaring rapids, wonderful waterways and relaxing rivers. Hang ten in the largest inland surfing lagoon in Florida or take five while you top up your tan on soft, white-sand beaches.